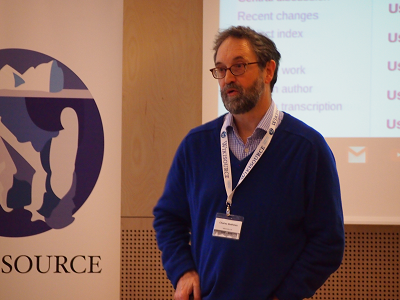 Charles Matthews, part of the WikiFactMine Project run by ContentMine Ltd., has previously worked as the Wikimedian In Residence for the Betty & Gordon Moore Library in Cambridge and for Wikimedia UK on edutech. He has been a Wikipedia editor since 2003.
As an ambassador for text, data and content mining on- and offline, his project work has involved in-person interactions with librarians, academics and members of the public in and around Cambridge. An accredited Wikimedia UK trainer, he organises a range of local events.
In 2017, Charles kept a diary of his work entitled "Engaging With Data". Below is a list of his diary entries during this time.
Engaging With Data
April 2017
May 2017
June 2017
July 2017
Please direct all diary comments and suggestions to Dr. Charles Matthews: cm917@cam.ac.uk
All images on Charles' pages are from freely usable media files on the open content-licensed Wikimedia Commons pages.