Admissions
Please note that all persons admitted to the Library are required to register as readers. Reader registration and card validation for 24-hour access must be done in person between 0930 and 1630 Monday - Friday.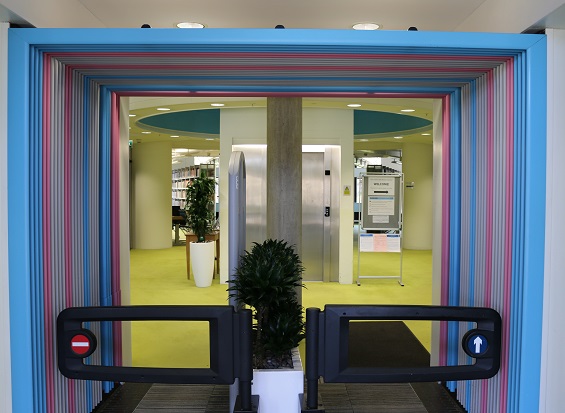 The Moore Library admits:
Members of the University of Cambridge, and other persons in possession of a valid University Library or Medical Library card
Members of Cambridge Philosophical Society
Visiting Scholars
Isaac Newton Institute programme participants
Others at the discretion of the Librarian
Registration forms
Registration forms are available from the Service Desk in the Library, but you are very welcome to print out one of the forms below and fill it in prior to your visit. [For best results on a Windows system, please make sure that the 'Page Scaling' option in the 'Print' dialog is set to 'None' before you print.]
Please select the appropriate form to download and print:
Cambridge readers
This form is for current staff (including post-docs) and students of Cambridge University, alumni with a Cambridge MA, and visiting scholars officially affiliated to a Cambridge department or college (includes Isaac Newton programme participants). Please note: If you do not have a valid University card, please register with the main University Library before registering with us.
External readers
This form is for academic, commercial, or private researchers who have no official connection to Cambridge University, but would like to make use of the Library on a reference-only basis. Please note: You will need to register with the main University Library before registering with us. Charges may apply.
Visitors
This form is for those who would simply like to make a one-off visit to the Library, and should be seen as the equivalent of signing a visitors' book.
For any queries regarding admission to the Library, please contact us on moore-library@lib.cam.ac.uk.