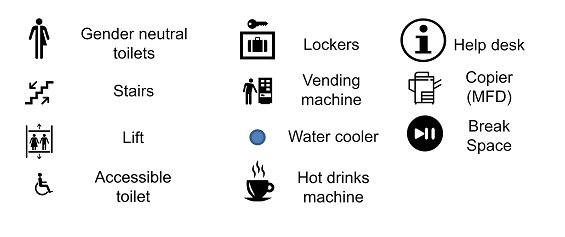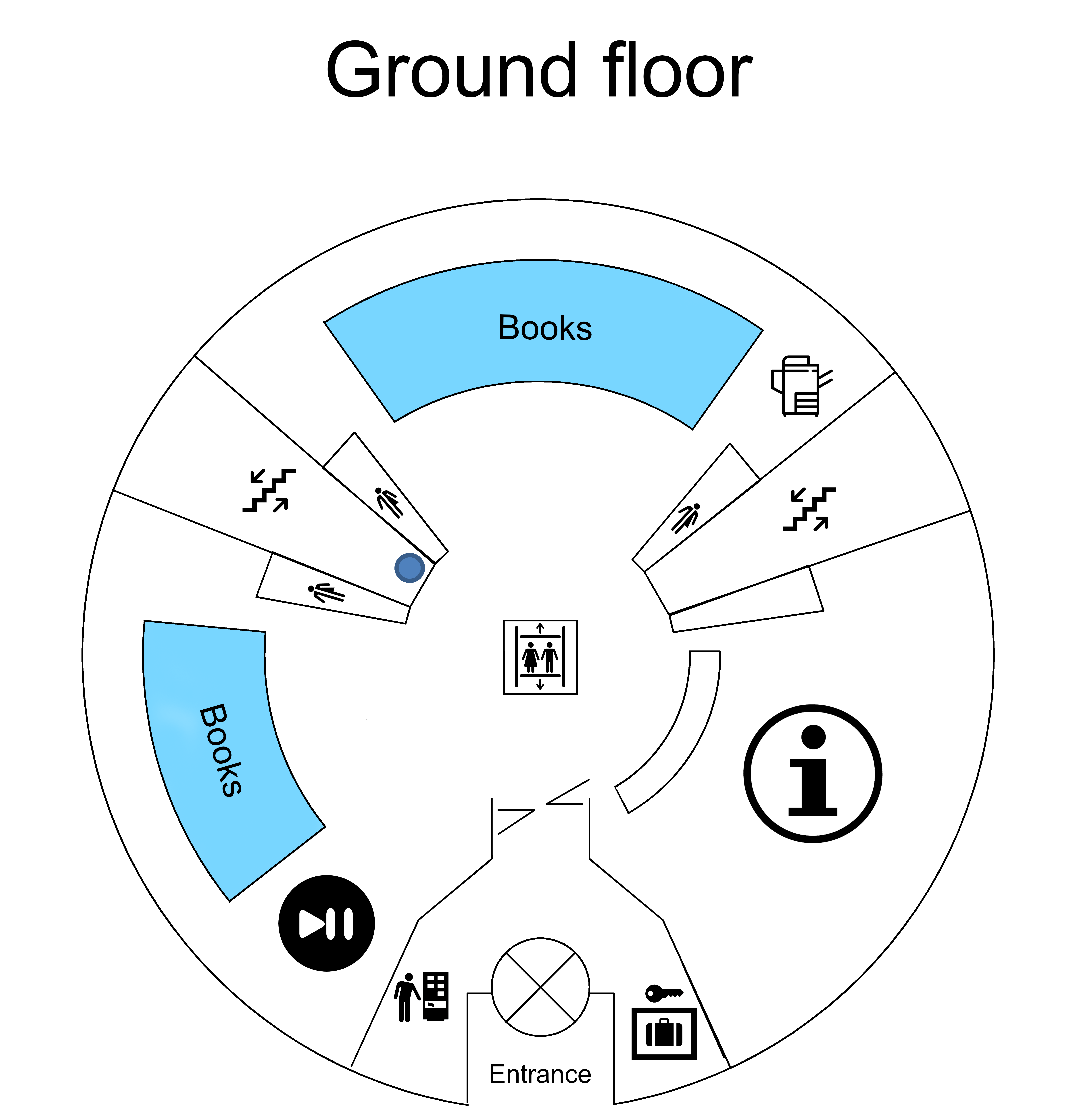 The Library has four floors. The ground floor houses our Main book collection, as well as our Reference and Literature collections and transferred stock from the Materials Science (MatSci) library. During staffed hours, you will also find our circulation and enquiry services provided from the Service Desk. In addition, the ground floor accommodates workstations providing access to the library catalogues and networked information services, the library's main networked printer-photocopier-scanner (MFD) and the library's Break Space. Access to the other floors is by the central lift or the two stairwells to the west and east sides of the building.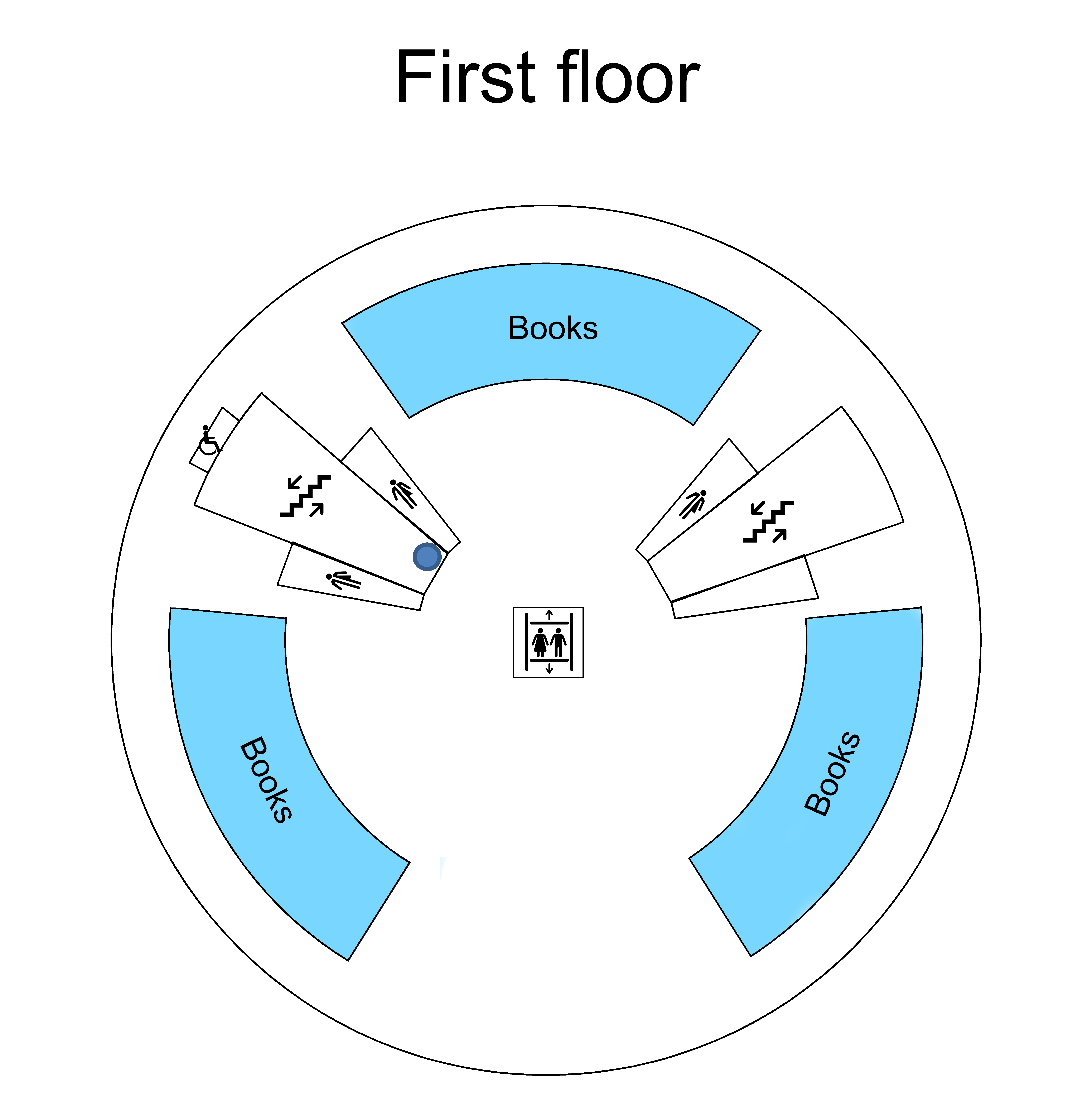 Ascending to the first floor, the main book collection continues, with the sequence again starting between the two stairwells. The sequence begins with the remainder of the mathematics stock (geometry and mechanics), before continuing through astronomy, physics, materials science, and engineering.
There is also a designated "Quiet Area" on this floor, overlooking the Central Core of the site, and is reserved for those wishing to work quietly.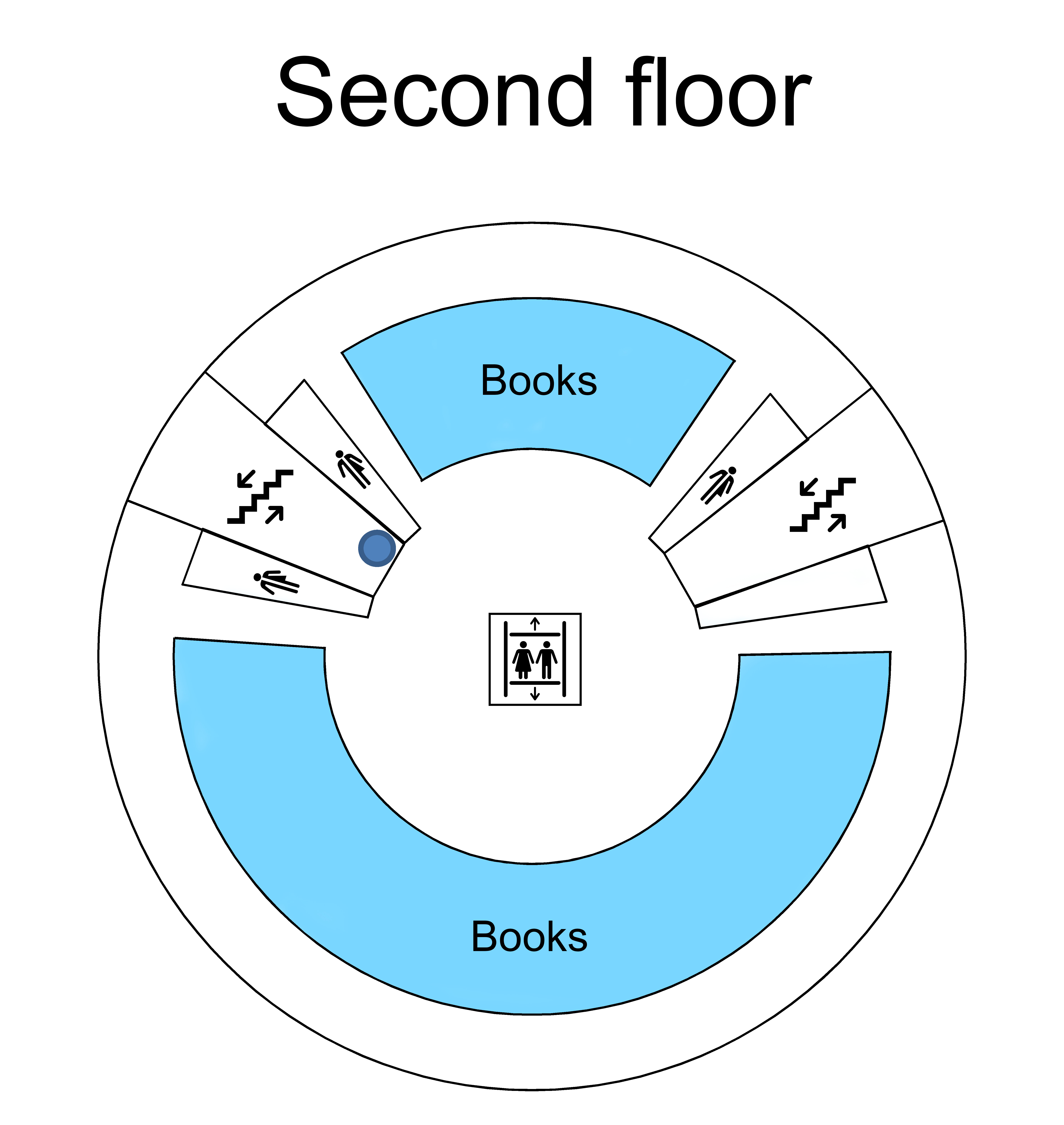 The second floor houses the first half of the main book collection, with the sequence starting between the two stairwells. Books are classified using the Library of Congress scheme. The stock on this floor covers general science, computer science and some mathematics (algebra, probability and statistics, and analysis). There is also a designated "Quiet Area" on this floor, overlooking the site car park, and is reserved for those wishing to work quietly.This floor also provides (to the right of the lift when facing the front of the building) excellent views of the rest of the site including the grass roof of the Centre for Mathematical Sciences Central Core building.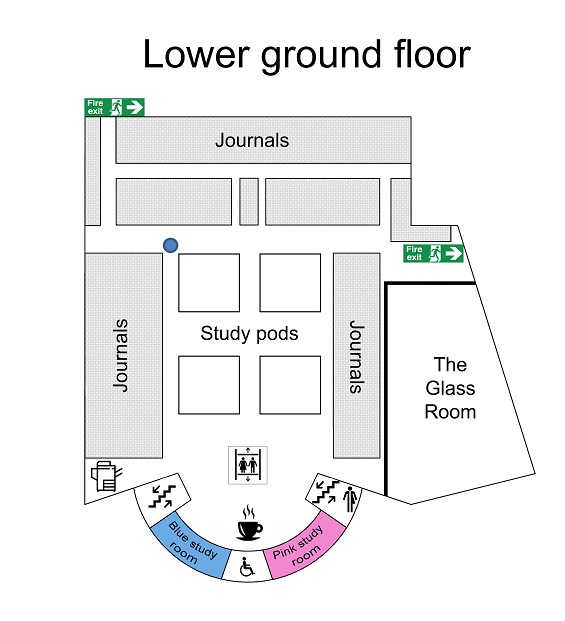 The lower-ground floor provides well over half of the total shelving capacity of the Library, as the building extends beyond the footprint of the upper floors. Despite being below ground level, ample natural light enters this floor at the right-hand side from the landscaped valley in which the central core building sits.
Journals are arranged alphabetically by title within their basic Library of Congress subject divisions: Q for general science, QA for mathematics, QB astronomy, and so on. The sequence starts in the stacks on the right hand side of the room, continues along the left hand side stacks, works its way along the mobile shelving units against the far wall, and then back along the mobile units in the centre of the room. The Thesis collection can also be found on this floor, immediately following the end of the journal sequence.
As part of recent advances made in study space design this floor also houses The Glass Room (a sound-proofed study space), six comfortable acoustic study pods, two small study rooms (which may be booked in advance at the Service Desk) and some movable blackboards/whiteboards. The majority of the Library's public workstations are also located here along with a hot drinks machine and two coin-operated photocopiers.