Submitted by J. R. Clarke on Sat, 16/02/2019 - 16:00
---
The Betty & Gordon Moore Library is proud to present our new 24-hour self-service borrowing kiosk.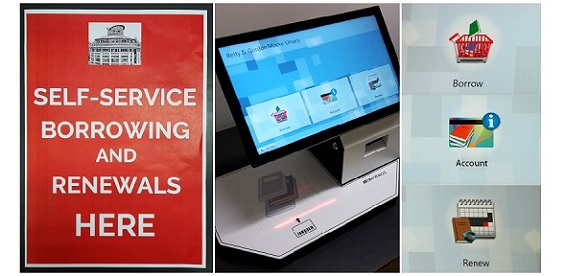 It has been designed so that our validated library users can borrow library stock both in and out of staffed hours.
The kiosk is located on the Ground Floor and can be used to borrow, return or renew items, or to check your library account and item due dates.
Please note: You cannot use the kiosk to pay fines. Please see our 'borrowing' webpage or ask a member of staff for more details on this.